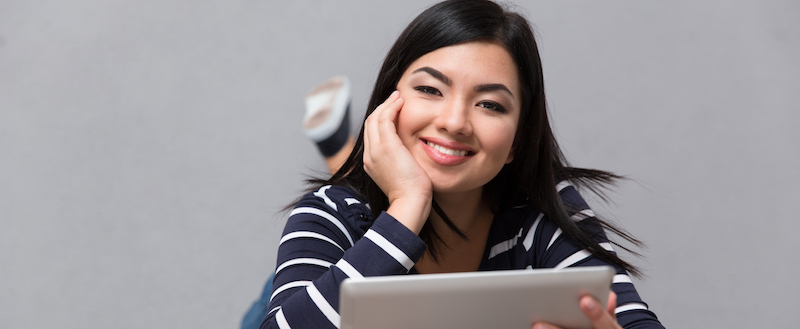 Video Marketing
Videos are a great way to get traffic to your website—but how they do this has changed a lot in recent times.
Most business owners know that they need videos to promote their business, but often have no idea what to do with them once they're made. So they simply upload them to their website and leave it at that. But this only helps you convert more visitors to clients if you already have people coming to your website. If you don't, uploading a video to your website isn't going to magically create new clients. The most it's likely to do is slightly increase the ranking of your home page in Google searches. So if your site is buried somewhere on page 3 of Google's search results, simply adding a video won't take you to page 1 or bring you more traffic.
The real power of a video is unlocked when you post it on other sites. You can drive traffic to your website and encourage people to call you by using video SEO and marketing.
So how do you do this?
Use your video as an ad on Facebook and YouTube
Optimise the video so it ranks in YouTube and Google
What sort of video do I need?
There are many different kinds of videos that can be used for marketing.
For example:
Review or Testimonial videos – these may be slideshows of images or people talking
Story video
Promotional video – your products and/or services
Live video.
We work with people who already have videos – click here for a free assessment. Or we can connect you with someone who can create the ideal video for you.
Video Marketing Solutions
1. Review or Testimonial videos
Have you ever wanted to promote your 5-star reviews and testimonials to get more customers? Are you frustrated that, despite hundreds of satisfied customers, a negative or indifferent review of your business keeps popping up in Google searches or on social media?
Video marketing is a very powerful tool that can help you sculpt your business's public perception and reputation. It allows you to have a say in what reviews people find when they search for you.
When people find positive reviews, they are more inclined to trust you, contact you, and hire you.
And, after all, who doesn't want more customers?
Why online reviews of your business are vital
As a small or medium sized business, your online reputation and visibility are very important.
For many businesses, their online reviews can help determine whether they succeed or fail. Positive reviews drive customers to you, and negative reviews can turn customers away in droves.
By using video marketing, you can boost your online reputation increase your customer base.
Why use online video marketing for your business?
People still value referrals and word-of-mouth recommendations to help them decide what business to choose for a certain product or service. But if they don't have access to first-hand feedback, they'll turn to Google.
Say, for example, someone has heard of your business name, but doesn't know much else about you. A majority of these people will search Google for reviews of your business to:
make sure you are a legitimate and credible business
see what your customers are saying about you
see feedback on certain products or services.
How to control your business's online reviews
Having no control over your online reviews can be frustrating, can't it?
You may have hundreds, even thousands of of satisfied customers who never felt the need to write an online review, but all it takes is one unhappy customer to take to social media to jeopardise your business's reputation.
With video marking, you can take back some control of your online reviews. Having 'control' is not about trying to deceive anyone; it's about promoting real reviews from actual customers and allowing you to shape the online narrative around your business or brand.
Why buy our Business Review Video
When you buy a Business Review Video from Fruitful Online, we'll:
create a short video of your 5-star reviews (30 sec)
optimise it in YouTube
make sure it displays on the first page of Google when people search for the phrase 'Your Business Name Reviews'.
Obviously, this is an invaluable marketing tool.
How much does the Business Review Video cost?
We are currently offering a very special introductory price on our Business Review Videos of $197.
These are valued at $397, and once we have finished our special offer, this will be the going rate.
Read more about our Business Review Video.
How to order a business review video
To order a Business Review Video from Fruitful Online, click here.
2. Story or Promotional Video or Live video
Would you like to rank a video about your business on the first page of Google? Well, with our Business story or Promotional Video SEO and marketing, you can.
Using our SEO video marketing techniques, we can rank a promotional video of your business for a specific keyword and location (you can choose the suburbs you want to rank for).
Local business is so important to small businesses. And with this promotional video you can stake your claim as the number one business from your industry in your location.
Rank in Google, not just YouTube
With a Business Promotional Video, we can rank you in Google search results, not just YouTube.
It's relatively easy to rank a video in YouTube for a particular service and location—for example, 'patio roofing Brisbane'.
The problem is that people don't often search YouTube for businesses. When most people want to find a local business, they go straight to Google.
Imagine a video promoting your business ranking in Google for important keywords, and what impact this could have on your customer base.
Rank for important keywords
What are your key products or services that you want to be known for? What are the areas of your business that you'd like to grow the most? Do you have a brand new product or service that you think people are going to love that you want to promote?
Working with you, we can create a Business Promotional Video that ranks for important keyword phrases in your industry.
Watch an example of one of our Business Promotional Videos we did for Brisbane company, DeKing Decks.
For this video we focussed on the keyword 'patio roofing' as well as 6 suburbs in Brisbane.
Streak ahead of the competition
With a 1-minute promotional video you can streak ahead of your competitors. We can also pay YouTube and Facebook to run your video as an ad—driving more traffic to your website or prompting people to call you directly.
With exposure like this you'll also gain more followers on social media and build your brand. As a result you're likely to see more traffic and more customers.
Buy a Business Promotional Video
If you'd like to talk to us about Marketing a Business Promotional Video that you already have, please fill in this form for a FREE assessment.
Don't have a video? Contact Us and we can find a video company close by that will produce the kind of video you need to bring results.
NB: We work with entrepreneurs who want to change the world by empowering their clients and can only take on a few clients per month. We look forward to hearing how you want to impact the world.