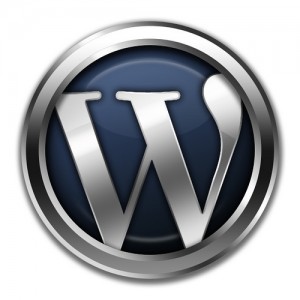 Many people are surprised to know there are free website builders with developers who continuously contribute to new functionality. In this case your only costs are your Domain name and hosting and any donations you would like to make to the open source developer.
Using WordPress To Create A Website or Blog
WordPress is a free website builder that you can use to create blogs and websites. WordPress.org is the best site for business websites and WordPress.com for personal blogs, however at wordpress.com you do not own your website and it could be taken down. So I always recommend WordPress.org and the steps below refer to this version.
1. Register a domain name
Australia
To register a .com.au you will need an ABN, however you do not need a business name and your domain name does not have to match your business name
CrazyDomains.com.au  – Australian domains
GoDaddy.com
   – Worldwide domains
2. Register WordPress compatible hosting
If the site is aimed at Australia you are better with .com.au domain and Australian Hosting
Australian Hosting 
If the site is for the whole world you are better with a .com domain on American hosting.
American Hosting 
GoDaddy.com
3.  Upload WordPress via your cpanel or ftp
Your hosting company should provide videos for you to show you how to do this. Otherwise search for YouTube videos that show how to do this with your particular hosting. Or contact us to do it for you – see below.
4.    Choose your theme
See our premium theme recommended companies
5.   Upload your theme to WordPress
6.   Install Plugins for SEO and Website Optimisation
7.   Modify your theme as required to meet your needs
Expect to spend around 30-50 hours setting up a simple website. The template company will have lots of information on how to set up the theme. We know designers who can help if you need a custom design.
8.  Consider setting up an autoresponder for email marketing

9.  Learn SEO or have us do the SEO for You. This ensures your website can be found. We also run WordPress website training
See our free YouTube videos
Please feel free to donate if you found this useful
It will be put toward making further blog posts and videos